"Não temos dinheiro e precisamos de comer": Crise social no sul de Itália
I tália, neste momento o epicentro da pandemia de Covid-19 na Europa, está a enfrentar diversos problemas de ordem sanitária, mas, segundo o relatado pela agência AFP, também prevê enfrentar graves distúrbios sociais se a crise de saúde pública continuar de forma tão acentuada a afetar o país.
Com a população de quarentena há mais de duas semanas, com relatos de dificuldades para pagar as suas contas e fazer face às necessidades mais imediatas, o governo e as autoridades temem agora uma escalada de rebelião social.
Segundo o relatado pela AFP, a polícia italiana estará já, na Sicília, à porta de supermercados, com o agentes armados com bastões e revólveres como forma de evitar 'roubos' como os reportados durante os últimos dias.
De acordo com este meio, nos últimos dias algumas pessoas terão ido aos supermercados locais e, ao chegar à fase de pagamento das suas compras, terão fugido do local sem pagar, alegando não terem dinheiro.

AFP news agency✔@AFP · 14hRespondendo a @AFP
#UPDATE The sale of alcohol has been banned in the #Greenland capital #Nuuk in a bid to reduce violence against children during the period of confinement over the spread of the COVID-19 pandemic, the government announces http://u.afp.com/3qG7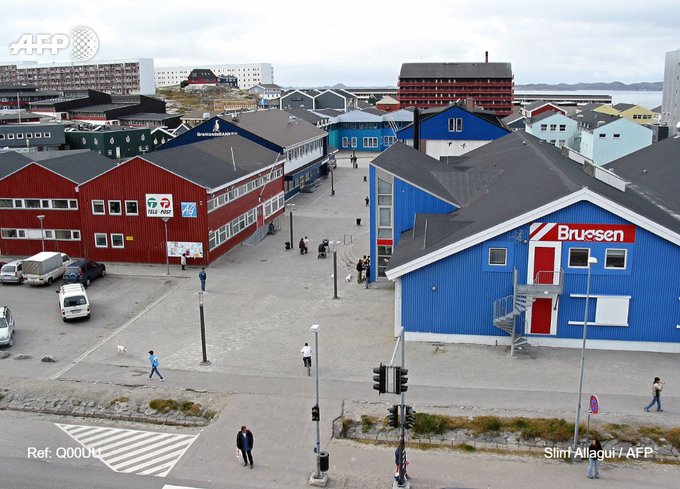 #UPDATE Police with batons and guns have moved in to protect supermarkets on the Italian island of #Sicily after reports of looting by locals who could no longer afford food http://u.afp.com/3qGb #Palermo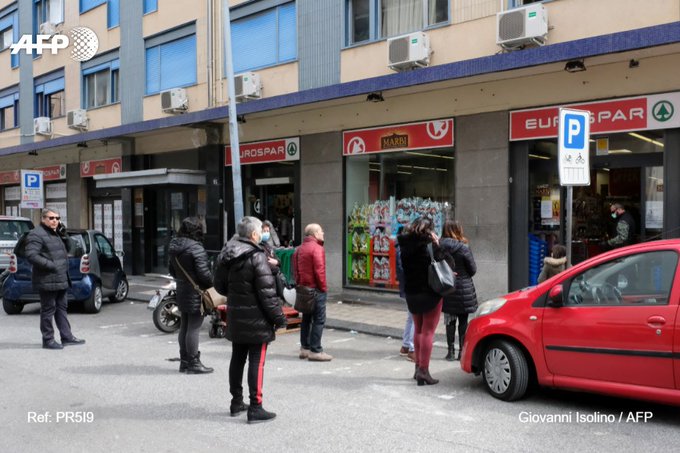 30809:30 – 29 de mar de 2020Informações e privacidade no Twitter Ads480 pessoas estão falando sobre isso
"Não temos dinheiro e precisamos de comer", terá gritado um dos 'assaltantes' para os empregados de uma superfície comercial da qual saiu sem pagar.
O jornal Corriere della Sera noticiou que os comerciantes locais estão a ser pressionados para oferecer alimentos à população, descrevendo esta publicação a situação vivida no sul de Itália como uma "bomba social" à espera de explodir.
O ministro Guiseppe Provenzano, em declarações ao La Repubblica, diz temer que a situação se transforme numa crise de "raiva e ódio". "Tenho receio de que a preocupação partilhada por grande parte da população, relativamente à saúde, salários e o futuro, se transforme em raiva e ódio se a crise continuar", afirmou Provenzano.
Relembre-se que Itália é o país do mundo com mais vítimas mortais, com 10.023 mortos em 92.472 casos registados até sábado.

https://www.noticiasaominuto.com/mundo/1445167/nao-temos-dinheiro-e-precisamos-de-comer-crise-social-no-sul-de-italia?fbclid=IwAR3KhP22Nkxx4Vbccwp5CcAlZ17XaDBokI3U8Y5bfKluGED-we3vG